Nanothinking and nanoeducation: nanoscientific literacy for responsible consumer decision making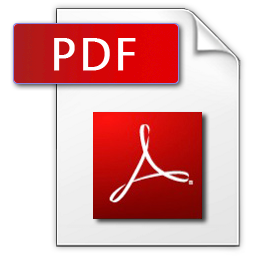 T Lobanova-Shunina3 and Yu Shunin1, 2
COMPUTER MODELLING & NEW TECHNOLOGIES 2014 18(1) 13-24
1 Institute of Solid State Physics, University of Latvia, Kengaraga Str. 8, LV-1063 Riga, Latvia
2 Information Systems Manangement Institute, 1 Lomonosov Str, Bld.6, LV-1019, Riga, Latvia
3 Riga Technical Universisty, 1 Lomonosov Str, Bld V, LV-1019, Riga, Latvia

Consciously or unconsciously, the term 'nanotechnologies' is firmly entering the life of every consumer-citizen of the global community designating both relatively simple nanomaterials and goods that have already entered the market, and very complex technologies that are supposed to change radically the future of mankind. Applications based on today's basic research are expected to form the next industrial revolution. The unique properties of nanotechnology applications suggest potential to solve some of the most pressing social and business challenges, but they come with uncertainties and risks as all new technologies.
Taking advantage of technological progress and preventing adverse side-effects requires analysis, evaluation and guidance to ensure technology is developed in ways that benefits wider consumer society and every individual consumer on the planet. Unfortunately, general public lacks understanding and awareness of the basic properties, and sometimes even the existence of nanotechnologies and their implications linked to the consumption of nanoproducts. Moreover, a generally sceptical attitude among society groups prevails towards new technologies.
The general lack of public knowledge about nanoproducts that are already on the market in a full swing is likely to bring irrational and erroneous, potentially harmful, results. Therefore, modern technology requires educated work-force and responsible consumers and hence imperative for educated population.
Our mission had a focus on introducing changes into the curriculum to eliminate gaps in scientific knowledge of students (as potential consumers, managers and scientists) and to foster an active approach to developing responsible scientific consumption practices and to offer an opportunity for students from a wide range of disciplines to learn about nanoscience and nanotechnology, to explore these questions, and to reflect on the place of new technologies in the spheres of their major and in the global society.